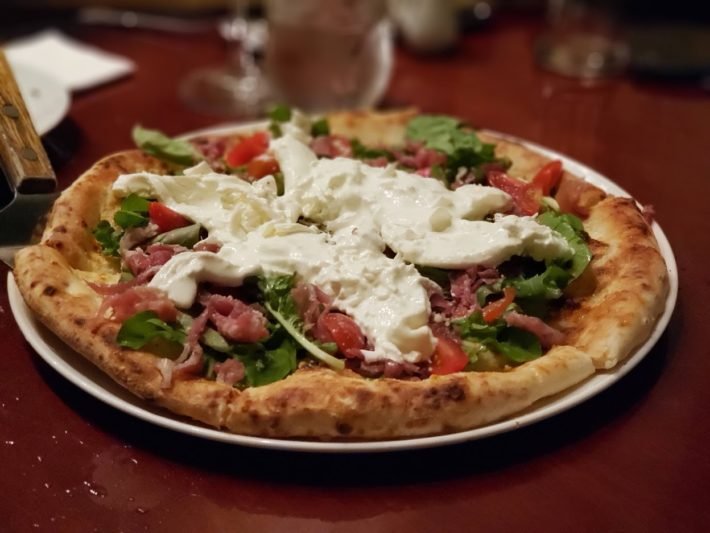 Everyone visiting Vietnam must try Pizza 4P's, a restaurant chain with locations in the main Vietnamese tourist destinations.
4P stands for "for peace". The idea is to live happily with a positive outlook on life while having peace of mind and body. But 4Ps can also represent four passions that are part of the company's culture: artisanal cheese, food brought from farm to table, design, and "omotenashi", which is the spirit of Japanese hospitality.
History of Pizza 4Ps
The chain was founded by Yosuke Masuko, a Japanese entrepreneur who describes himself as a "pizza maniac". He learned how to make pizza at home to please his ex-girlfriend in Japan. Soon after, he started to make pizza parties with his friends. But, the joy lasted just a few months. Its oven was taken by the government, as he says.
In 2008, he moved to Hanoi, as director of a Japanese investment firm (CyberAgent Ventures). While working for this company, he met his wife, Sanae Masuko, in Japan. They got married and decided to quit their stable jobs to start their own business. At that time, the passion for pizza and the memory of the good times with friends spoke louder.
They opened up the first restaurant in Ho Chi Minh City in 2011, with their 100,000 US-dollar savings. Since then, the pizzeria has been a hit with locals, despite the country's cuisine being based on rice. As soon as the restaurant opened, 90% of the customers were foreigners, but in just 6 months, it fell in Vietnamese taste. Today, 70% of customers are Vietnamese.
As a perfectionist, Yosuke at first didn't accept any payment for pizzas that were not perfect. It took some time for the employees to adapt to Yosuke strict standards. Today, employees spend months in customer service training, following the best Japanese standards. By the way, every attendant speaks english.
Given the lack of fresh cheese in Vietnam and the long time taken to import this product, they decided to produce cheese by themselves. After all, it was a key ingredient in Pizza. According to Yosuke, they learned how to make cheese on YouTube!
Initially, the production took place in the restaurant itself, but today, they have a separate company that exports varieties of cheese to many countries in Asia. They produce 8 types of cheese, among which, Camembert, Mozzarella, Raclette, and Burrata stand out.
But, they didn't stop there. Dissatisfied with the quality of the milk used to make the cheese, they bought their own farm and their own cows.
In its turn, the vegetables used in the pizzas come from trusted producers, located on farms close to the restaurants following the concept "From Farm to Table". They are all organic ingredients.
Nowadays, Pizza 4Ps has 19 locations in the 4 main tourist destinations in Vietnam. Its success story has been highlighted in many international media outlets, such as BBC, New York Times, and Japan Times.
In the future, the company intends to go public on the stock exchange and open branches in other countries.
Our experience
I went to Pizza 4Ps on my first visit to Hanoi in 2016. Luckily, the restaurant was just 50m from our hotel. We were in a traveling group and went to the restaurant twice. The pizza was good, so was the service, but it wasn't anything spectacular. What I liked most was it was so close to the hotel and that I could enjoy the company of my friends.
When I returned to Vietnam in 2020, I found again a Pizza 4Ps next to my hotel in Ho Chi Minh City. Fate or mere coincidence? The pizzeria was full, with a waiting line, but even so, they found a way to get us a table. The service was excellent. We were surprised by the way the attendants took care of the customers.
This time, there were also burrata pizzas. Think of a tasty pizza, which was even better accompanied by a Chilean Merlot Wine. The amazing thing is that the pizzas were in the oven for 2 or 3 minutes, at most!
We returned to the pizzeria twice, tasting other pizza flavors, such as Salmon and Four Cheese. All of them were very good, but nothing compares to the Burrata ones.
In Nha Trang, another tourist destination in Vietnam, we return to Pizza 4Ps. There, I realized I was in the best restaurant chain in the country. The service was spectacular. All of the attendants were very very nice. Moreover, it was at Nha Trang's Pizza 4Ps that I tasted the best spaghetti bolognese of my life. The secret was everything tastes better with Burrata.
One time, due to a short service delay, we received, in addition to a thousand excuses, a delicious dessert: a fondant chocolate cake (photo below). We accept it with pleasure.
Menu
Basically, the Pizza 4Ps menu consists of a seasonal menu, pizzas, salads, kinds of pasta, soups, appetizers, and desserts.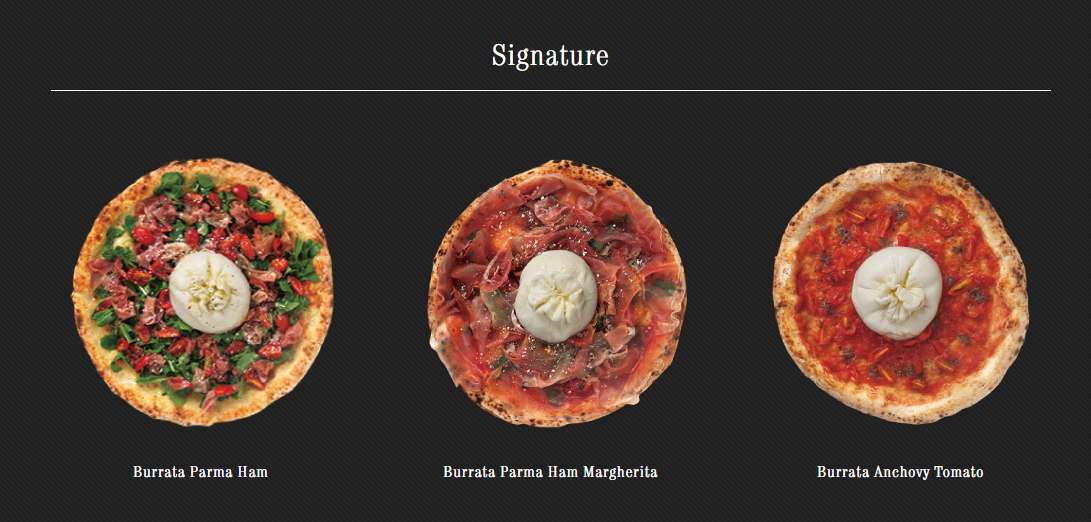 The signature dishes are the pizzas with Burrata: Burrata Parma Ham, Burrata Parma Margherita, and Burrata Anchovy Tomato. The pizza's price is about 13 US dollars.
But if you don't like pizza, you will also find a variety of salad and pasta with delicious artisanal cheese.
To drink, there are several options of wines, red or white, which are sold not only in 750 ml bottles but also in glasses and carafes.
For more information on the menu, click here.
Location
Pizza 4Ps has locations in the main tourist destinations in Vietnam: Ho Chi Minh City (10 restaurants), Hanoi (6 restaurants), Da Nang (2 restaurants) and Nha Trang (1 restaurant). To find one next to you, click here.
I strongly recommend you to make a reservation before going there. You can do it by Pizza 4Ps website or by phone.
Bottomline
If you are going to Vietnam you definitely have to eat at Pizza 4Ps. Even if you are not a fan of pizza, there are other dishes such as pasta and salads that you may like. In my opinion, the main Pizza 4Ps pros are:
Exceptional Service
Food Quality
Good Atmosphere
Good value for money.
By the way, this isn't a sponsored post. According to Yosuke Masuko, there is no need to advertise, because consumer satisfaction is the best marketing.
Check out all our english posts, click here.