Anyone who has been in China for a long time will certainly miss Western food. In Shanghai, that won't be a problem! In fact, China's largest city has restaurants for every taste and palate. There are almost 17 thousand of them in this beautiful megacity, considering only those reviewed on Tripadvisor.
In this article, we recommended 3 excellent western restaurants in Shanghai to make you feel at home. Check it out!
1. Latina
Latina Grill is a Brazilian-style steakhouse in Shanghai. Actually, it's a chain with branches in Shenzhen, Beijing, and Datong. Traveling to several countries in Asia, it was the only place where I found very good Brazilian food.
There, you will find picanha, maminha, rib, sausage, fried polenta, feijoada (black beans), torresmo (cracklings), green corn and even the traditional Brazilian cheese bread  ("pão de queijo"). In addition, you can try several options of salads and desserts, including milk pudding.
Latina is an all-you-can-eat restaurant. So you pay a fixed price and eat as much as you can. The most basic option costs 158 RMB (Original Brazilian BBQ) and covers 20 types of cuts. The Deluxe Brazilian BBQ option costs 258 RMB and covers also premium Angus beef, ribeye steak, and other noble cuts. In addition, there is also an à la carte menu.
To drink, there are several options of beers, soft drinks, wines, caipirinha (Brazilian typical drink), and even cachaça (Brazilian distilled spirit made from fermented sugarcane juice).
Promotions: The restaurant has a loyalty program, which gives discounts to regular customers. Besides, women enjoy 50% off on 

Monday's

dinner menu.
By the way, the service is exceptional.
I recommend you to have lunch or dinner at Latina Luijiazui. It is located at 165 Lujiazui Ring Rd., Pudong. It is close to the Pearl Tower roundabout. To know more, click here.
2. Paladino Roman Cuisine
Paladino Roman Cuisine is an Italian restaurant in Yanzhong District, Puxi. Awarded with a Tripadvisor Certificate of Excellence, it's considered one of the best Italian restaurants in Shanghai (7th of all Italian restaurants).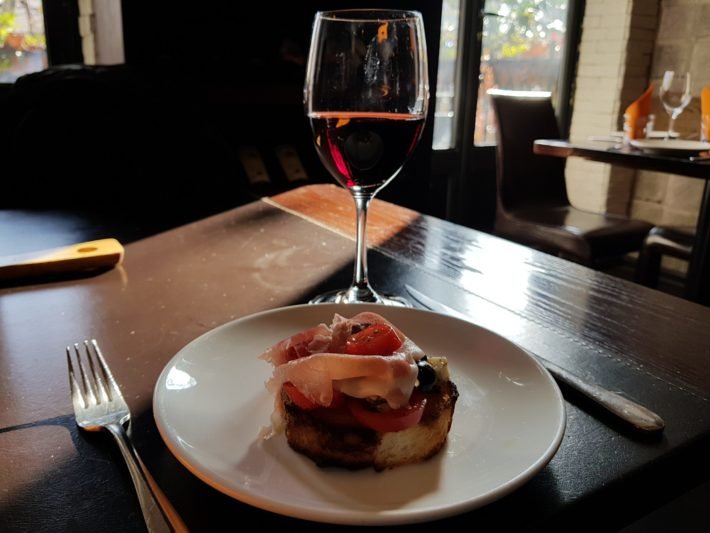 According to foreign customers, Paladino Roman Cuisine has one of the best pizzas in Shanghai. But, the restaurant also offers other Italian mains: spaghetti, risotto, lasagna, etc.
In addition to Italian cuisine, you can also order fish, meat, and other seafood, as well as good wine options. It has good appetizers and desserts. I particularly loved the bruschetta with a Castelo di Magione Sangiovese wine (2015).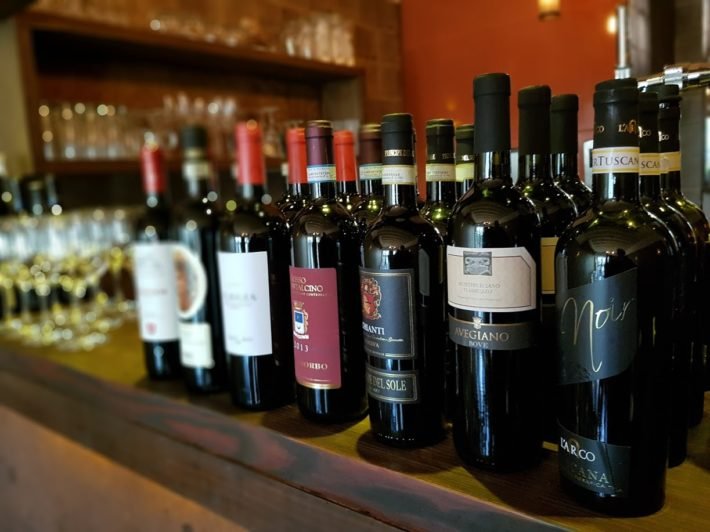 The place is small but cozy. You can also have lunch or dinner in the outside tables. The owners are Italians, but all waiters speak English.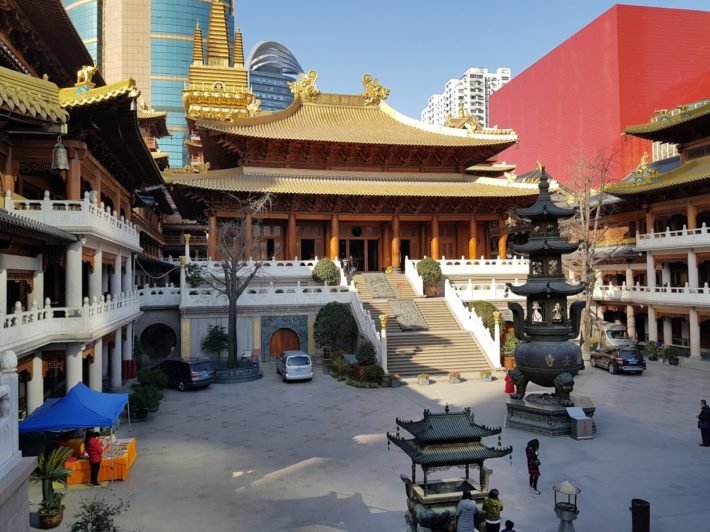 This restaurant is a nice option for anyone visiting the Jing'an Temple. It's just a 15-minute walk through a wooded residential area in Shanghai.
The Paladino Roman Cuisine is located at 434 Chang Le Road, next to the Garden Hotel. There are two subway stations nearby: Middle Huaihai Road Station (line 13) and South Shaanxi Road Station (line 10). To find out more, contact them by phone + 86 21 6217 0933.
3. Goodfellas
Goodfellas is also one of the best Italian restaurants in Shanghai. It got a Certificate of Excellence from Tripadvisor. The restaurant's highlight is the decoration with black and white photos of Italian actors. The owner, by the way, is also Italian.
Goodfellas is an American crime film directed by Martin Scorsese starring Robert De Niro, Ray Liotta, and Joe Pesci (1990).
In addition to a cozy atmosphere, the service is excellent. Chinese waiters speak perfect English.
The restaurant offers several options for Italian dishes, but there are also meat, seafood, and salads. I went to Goodfellas twice. At first, I enjoyed a delicious risotto accompanied by Montepulciano d'Abruzzo wine. The second time, I opted for pizza. On both occasions, everything was delicious!
Pasta dishes cost around 120 RMB. But the restaurant also offers some options for set Lunch Menu and Late Dinner Menu at cheaper prices.
The Goodfellas restaurant is located at 5 Yan'an Dong Lu, a 5-minute walk from the YuYuan Garden subway. It is very close to the tunnel under the Huangpu River and also very close to Bund, a boardwalk along the river.
To find out more, check out the restaurant's Facebook page! You can also contact the restaurant by phone (+86 21 6323 2188) or WeChat (id gh_a9457e7d7137).
You can combine a visit to Yuyuan Garden or to the Bund with dinner (or lunch) at the restaurant.
I hope you enjoyed these options. If you have any other restaurant tips in Shanghai, don't forget to leave them in the comments!